French Bulldogs have been gaining popularity in recent years, and it's not hard to see why. With their adorable bat ears, wrinkly faces, and compact size, these dogs have a unique charm that's hard to resist. But there's more to French Bulldogs than their cute appearance. In this article, we'll explore the history, characteristics, and care of French Bulldogs, so you can decide if this breed is right for you.
History
French Bulldogs originated in England in the 1800s, where they were popular among lace makers. When the Industrial Revolution made lace-making obsolete, many of these workers moved to France and brought their dogs with them. In France, French Bulldogs were bred with local dogs to create a new breed that was smaller and had a more upright ear. French Bulldogs became popular in France and then spread to the United States, where they quickly gained a following.
Characteristics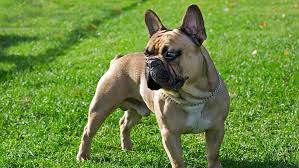 French Bulldogs are known for their friendly and affectionate personalities. They are intelligent, adaptable, and love to be around people. French Bulldogs are good with children and other pets, making them an ideal family dog. They are also known for being relatively low energy and don't require a lot of exercise. However, they do enjoy short walks and playtime. French Bulldogs can be a bit stubborn and require patience and consistent training to ensure they are well-behaved.
Appearance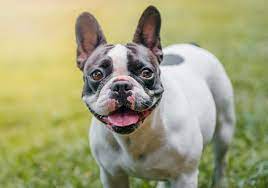 French Bulldogs are small dogs, typically weighing between 16-28 pounds. They have a stocky build and a short, smooth coat that comes in a variety of colours, including brindle, fawn, white, and black. Their most distinctive feature is their bat ears, which are large and stand upright. French Bulldogs have a short, wrinkled face and a corkscrew tail.
Care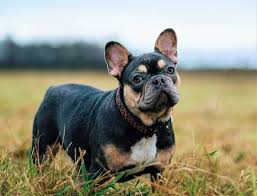 While French Bulldogs are low energy, they do have some health concerns that owners should be aware of. Because of their short face, French Bulldogs can have breathing problems and are prone to overheating. They should be kept in a cool environment and not be overexerted in hot weather. French Bulldogs also require regular cleaning of their wrinkles to prevent infection. Their short coat requires minimal grooming, but they do shed. Investing in dog insurance can help prevent financial hardship that can come from treating a pet for a severe illness.
In conclusion, French Bulldogs may be small, but they have a big personality and are excellent family dogs. They require a moderate amount of care and attention, but their affectionate nature makes them worth it. If you're interested in adopting a French Bulldog, make sure to do plenty of research and find a reputable breeder or rescue organization. With proper care, French Bulldogs can be a wonderful addition to any family.