Looking for a family dog that's friendly, playful, and affectionate? Look no further than the labradoodle. This lovable breed is a mix between a Labrador Retriever and a Poodle, making it one of the most popular hypoallergenic dogs available. Not only are they great for people with allergies,they're also smart, loyal, and easy to train. If you're considering adding a furry friend to your family, here's why the labradoodle is the perfect choice.
History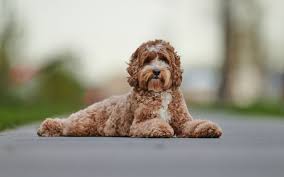 First, let's dive into the history of the Labradoodle. The first Labradoodle was bred in Australia in the 1980s by Wally Conron, who was looking to create a hypoallergenic dog for a blind woman whose husband was allergic to dog hair. The resulting litter of puppies had the desired low-shedding coat, which quickly gained the attention of people looking for a companion that was both friendly and non-allergenic. Since then, the breed has gained popularity worldwide, including in the United States where the Labradoodle is now considered a popular breed.
Personality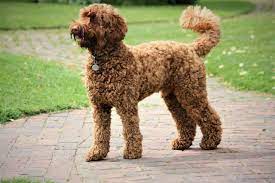 The Labradoodle is known for being extremely friendly and sociable, which is why it makes for a great family pet. They're also great with kids, which makes them ideal for families with children. They're very intelligent and respond well to training, which makes them great at learning new tricks and commands. It's important to give them enough exercise though, as the breed is high energy, and requires daily walks and playtime to keep them happy and healthy.
Temperament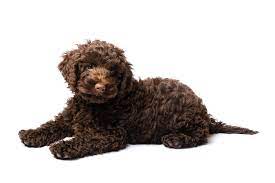 The temperament of the Labradoodle varies depending on the individual dog, but they are generally kind and friendly, with a high level of trainability. They will do well in any environment, including apartments and houses with small yards. They can be used as service dogs, and therapy dogs, and can even take part in dog sports. If you're looking for a dog that will be your best friend, the Labradoodle could be a great choice.
Health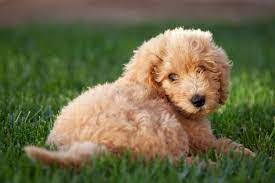 One of the most common health issues in Labradordoodles is hip dysplasia. This is a condition where the hip joint does not develop properly, leading to arthritis and pain. Other common health issues include ear infections, eye problems, and obesity. Labradoodles are also prone to certain genetic diseases, such as muscular dystrophy and epilepsy. To keep your Labrador in top condition, it is essential to provide them with a balanced diet and regular exercise. Labradoodles are prone to weight gain, so it is important to monitor their food intake. Regular exercise is also important to keep them fit and healthy. Regular check-ups with your veterinarian can help you identify and treat any potential health issues before they become serious.
In conclusion, the Labradoodle is an incredible breed that is quickly gaining popularity across the world. They make excellent pets, and their low shedding coat makes them a great choice for people with allergies. They're easy to train, friendly, energetic and adaptable, which makes them perfect for families with children or singles. If you're thinking of getting a Labradoodle, you'll love how they make you feel with their wagging tails, wet noses, and friendly demeanor. They're truly the perfect companion for anyone looking for a loyal, intelligent, and loving pet.