Any pet owner will tell you that owning a dog is a beneficial experience, but studies over the past two decades show that it may be even more beneficial than we realise. Various owners have reported that their dogs have been able to detect skin, ovarian, lung, breast, bladder, and colon cancer.
For example, a case study by The Lancet focuses on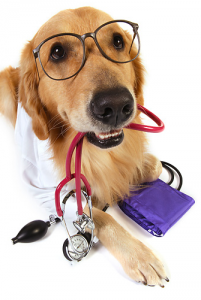 a patient who claims she was saved by her beloved pet. He brought attention to a mole on her leg by continually sniffing and scratching at it. This motivated her to seek a doctor's opinion, and she discovered that it was a malignant melanoma.
Further research has shown that malignant tissues release chemicals that are different from that of normal tissue. It is most likely this change in their owner that alarms the pup.
The InSitu Foundation has taken these studies to a whole new level as they work to train dogs to detect cancer in different stages. Their goal is that someday we will be able to use canine scent detection as a non-invasive and accurate early cancer detection method.
As studies continue, you should not rely solely on your dog for detection quite yet. Trust the instincts of your pet, but it is still best to consult a doctor for screenings.
Our pet sitters have lots of tips on how to best care for your dog during a time of crisis. Do not hesitate to reach out to them if you would like some friendly guidance or advice.